16 ft. all steel, great bump ring. This is a typical style that we build. Over one hundred of these have been built and sold. This one is obvioulsy sold, now, but we can build one for you. Other styles and sizes are also available.

These are professional quality ring. Prices start around $3000 and there are a few options that can either raise or lower the price a little.

Wooden frame rings are available at a cheaper price if you are looking for something like that.

We are located near Lexington Kentucky. Shipping is available. Shipping rates are based on the total weight of the ring, the total space it takes up, and the distance from Kentucky. Rates start at $200 and go up from there, according to those factors.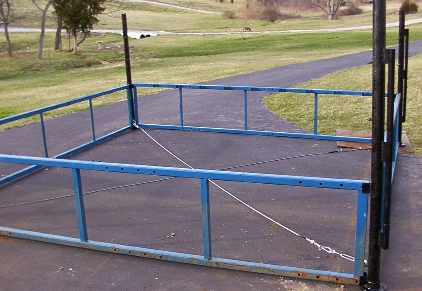 We custom build rings, e-mail for details.